We're beyond gutted to not be welcoming you to Shambala this year – but we've dreamt up an alternative as a stopgap for those of you that (like us) are still yearning for the chance to roam, connect with nature and sleep under canvas this summer.
So, here's our answer: Carry on Kelmarsh – our beautiful Shambala Festival site transformed into a safe, spacious and socially distanced pre-pitched campsite for 3 separate weekends in August 2020: The 7-10th, the 14-17th and 21st – 24th.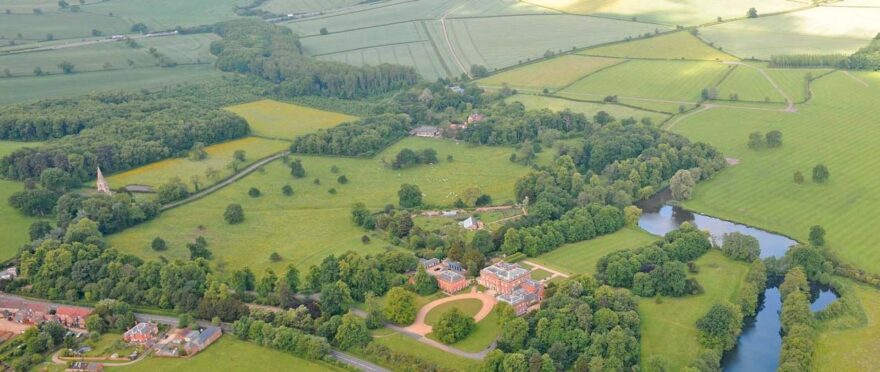 what to expect
Campers can enjoy access to over 200 acres of grounds, lakes, stunning gardens and (enchanted!) woods. Our team have pulled out all the stops to provide the safest experience possible (down to having your very own loo for the weekend and a minimum of 10 metres between each pitch).
There will be fantastic food traders available for those that don't wish to cook – as well as our beloved Shambala crew bar (a kitted out out bus)
Bookings are now open – and some of our packages have already sold out. To check out our brochure, FAQs and to book, CLICK HERE. 
CONTENT & ENTERTAINMENT
We've worked hard to provide as many complimentary campsite activities as possible whilst remaining in line with social distancing event guidelines.
ACTIVITIES
Mystery acoustic musicians each night in the bar area – with happy hour cocktail deals!
Battle it out to be named Kelmarsh Ping Pong champion on our Table Tennis tables.
Lawn games by the lake available all weekend – think croquet, boules etc
Build your own secret bolt-hole with our den building workshops in the woods.
Enjoy walks round the walled garden of Kelmarsh Hall and the beautiful 200 acres of the site. We'll also provide suggestions for walks and places of interest in the local area.
Bring your own hairbrush to belt out some bangers in the Lip Synch Battles in the bar each evening
Marshmallows to toast round the camp fire each evening by the lake.
A site-wide orienteering team challenge!
Get creative with some nature Mandala making
Group games, human table football tournaments, and Sunday Sports Day including our legendary sock wrestling (note, your sock wrestling opponent must be from within your 'bubble')
Bring your dabbers for Buzzword Bingo!
Wave goodbye to the tedium of on-screen Zoom quizzes, and get quizzical with our 3D quiz, including a crafty makers round and the classic intros round.
Drop-in Arts & Crafts sessions: pull up an easel and settle down to still life drawing in the Enchanted Woods, painting to sounds of the 60s, pom pom making, pebble painting and collage creating
Vinyasa Yoga and Music Workouts (think 80s Anthem Yoga or Hip Hop Yoga!)
Stretch it out with Saturday morning Tai Chi!
Get hands on with nature with Forest School sessions for families, in the beautiful woodlands, where you'll learn to make a fire, make mini-pizzas to cook over the fire ,making a fire and hone your nature craft skills.
Note: Whilst the vast majority of our activities are totally free, some will require a small fee to cover materials, and some of our classes will (whilst very affordable) require a small additional cost – more on that soon. 
A few things to note
It's important for us to mention that this is NOT a festival or a Shambala equivalent. It's a very spacious pre-pitched campsite in beautiful surrounds, with a few bonuses thrown in. We're saving any socks off raving and stranger cuddling for next year, when it is safe to do so.
More than anything Carry On Kelmarsh has been designed to support our amazing Shambala glamping tent suppliers who have seen their summer income evaporate this year. It's also an opportunity to connect back to Shambala's home turf, get outside and holiday safely.
If you have any questions that are not answered in our FAQ, please pop an email to info@kambe-events.co.uk.
Maybe we'll see you all in the fields after all!
Shambala HQ x