Last week we announced that we wouldn't be leaving you high and dry on our would-be Shambala 2020 weekend. Of course the magic of Shambala cannot be replicated through a screen but we've been busy planning a weekend of shows that capture some flavours of Shambala for you to enjoy at home, up a mountain, in the park or at the beach.
More on what to expect later, but for now a note on how we'll be doing it and why.
WE'll be streaming the digital weekender on aidu.tv (no facebook)
Over the lockdown period we launched our very own online TV channel AIDU, which will be home to our digital weekender.  We want the weekend to be as much our own as possible, so hosting a weekend of Shambala on Facebook just doesn't sit right. AiDU is totally free to watch, without the personal-data sinkhole of social media accounts needed, just head to the website here
We also wanted to take this opportunity to draw attention to the nefarious nature of Facebook and to lend our support to the vital #StopHateForProfit Campaign.
shaking off the scammers
Going online makes everything a bit more susceptible for scammers to do their thing. Many festivals have seen their recent digital events targetted by wrong 'uns and rotters, who create fake event pages and spam viewers with links to 'pay to watch' a livestream. By streaming on our own AiDU.tv we're side-stepping these nonsense merchants to ensure you lot can enjoy the weekend with a total sense of cyber security.
So if you see a Shambala digital event claiming to be happening on Facebook, it ain't ours – please be careful and do not give anybody your card details!
FREE FROM ADVERTISING
AiDU.tv reflects the ethos of Shambala and is totally free of big brand sponsorship- an escape from the daily slog of relentless advertising. By enjoying our adventures in utopia via AiDU, you will be free from corporate nonsense, pop-ups and attention-pulling content from every which way.
If you wouldn't see it at Shambala, you won't see it on our online edition.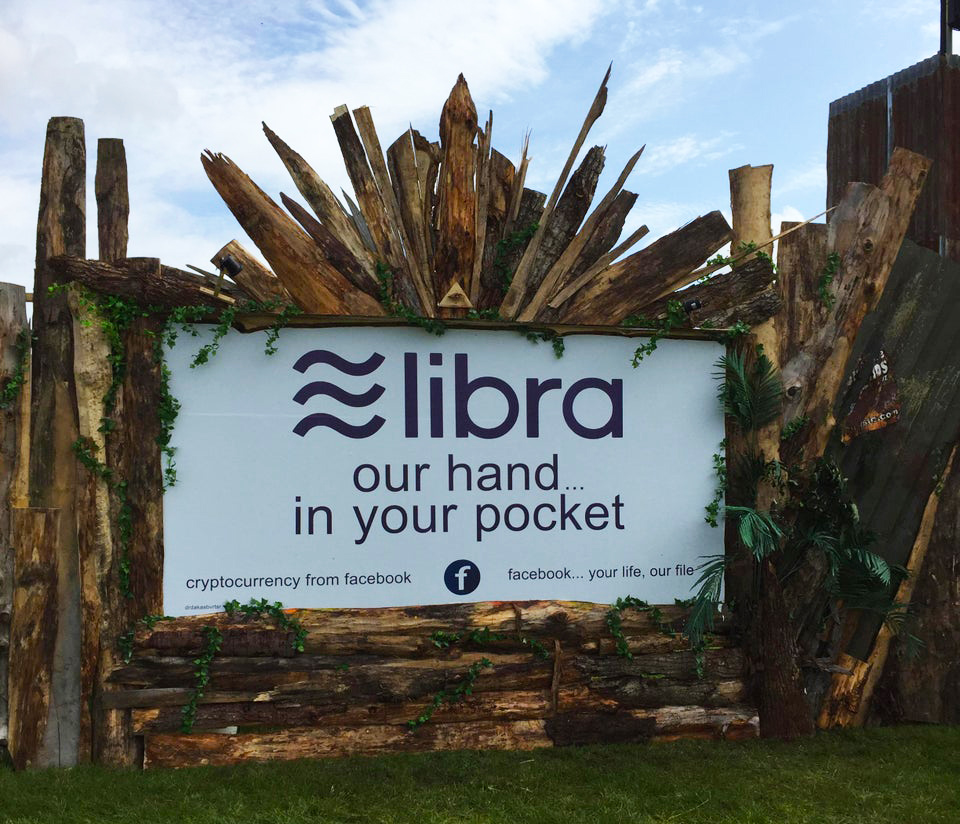 delving into digital utopia
No one could have predicted we'd be beaming Shambala 2020 to your devices, but the covid crisis has given us a chance to explore our own ethical, independent digital platforms further.
Over the past few months we've been developing our Shambala Festival App. We've added functions that keep our community at its heart, makes it easier for you to share Shambala memories and to participate in the spectacle of Shambala from wherever you may be.
Head to the People's Gallery on the App to upload your Shambala memories and to flaunt your carnival creations for our Home-Is-Where-The-Art-Is-Digital Parade. Think toilet paper tutus, cutlery crowns and tinfoil tuxedos!)
And, on the Saturday night, the App will become a Party-In-Your-Pocket! A full on party will be streamed via the app to be enjoyed with whoever you are with, wherever you are!
Remember, our app is built on blockchain, anonymity and a whole lotta of love! So, you can participate in something truly anti-corporate that doesn't extract your data to sell; you can join the chat knowing you'll be talking to fellow Shambalans, not bots; and your comments won't be collected to build a digital profile to 'optimise' your ad feed!
If you have not done so yet, download the newly updated Shambala App  (here for IOS, here for Andriod).
We're super excited to take another step in our journey to become less reliant on big data social media corps. Facebook is constantly making us increasingly queasy. So who knows, maybe this is our first big step towards moving away from big data social media forever…
See you on the www.
Shambala HQ x