HAPPY APRIL FOOLS!
Yep, you read that right – we're beyond excited to announce our first forray into the mysterious world of Crypto Art, with a brand new range of purchasable, NFT-based digital artworks!
If these three stunning pixel artworks weren't enough, each NFT purchased comes with a range of immersive, experiential experiences!
Check out the collection below – and don't hang about if you want to bag yourself a piece of festival history, because these beauts are super limited edition and are sure to fly out fast.
For those of you worried about the environmental impacts of the millions of tons of planet-heating carbon dioxide emissions generated by cryptocurrencies, FEAR NOT, this is Shambala, we've done our due diligence. Which is why, for every NFT purchased, we will plant a third of a tree 🙏
Note: Prices in Ethereum were correct at the time of writing, but due to the highly volatile and unpredictable nature of the Crypto market place, we can't guarantee they have not increased since – but prices in GBP will remain the same.
ARTWORK #1: 'THE WORM CATCHER' – just 15 available – £3,500 (or 1.57 ETH)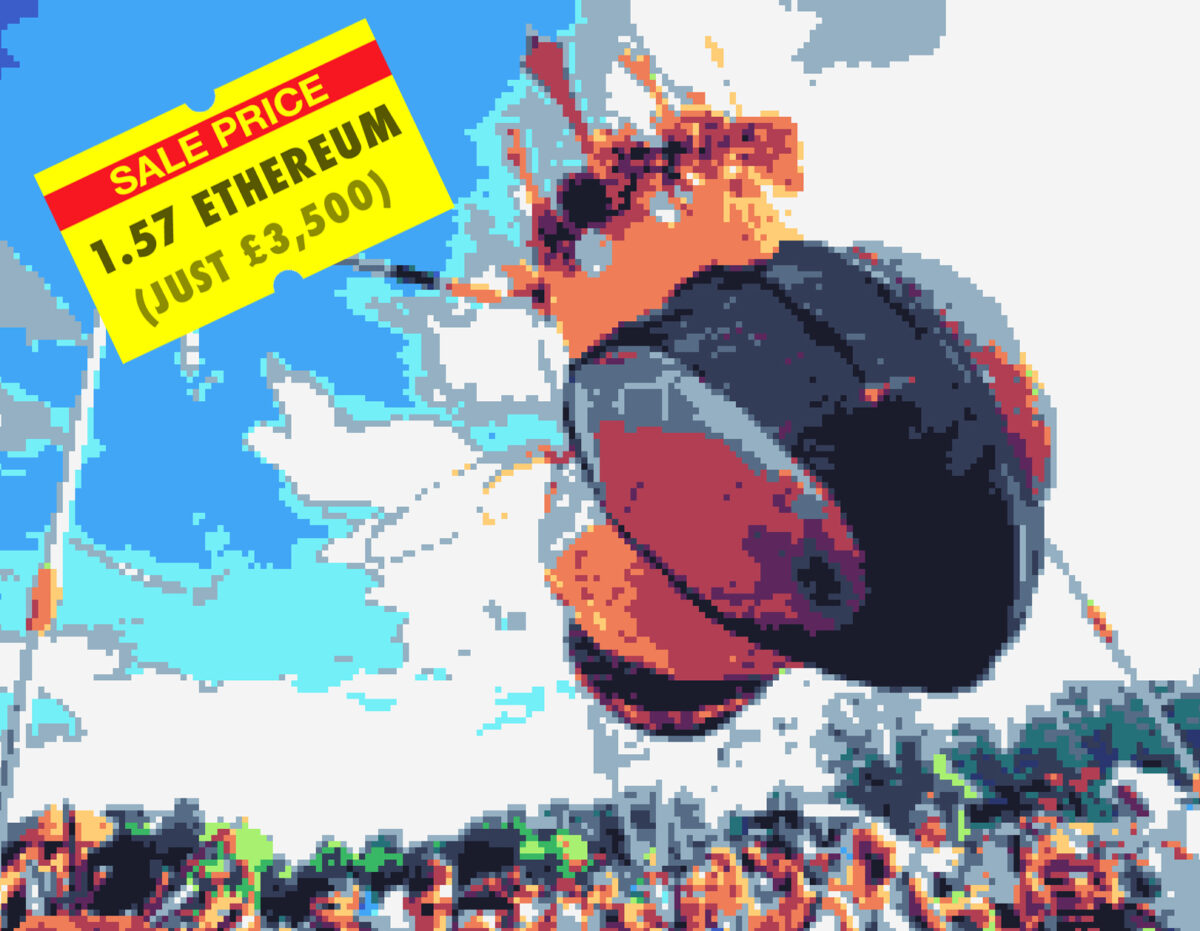 A very savvy choice for the thrifty types amongst you. We've got 15 of these bad boys available for an absolute steal at just £3,500 a piece.
Purchasing 'The Worm Catcher' will not only give you ownership of this stunning, one of a kind, much sought after piece of pixel art depicting some kind of massive bee or wasp or something, it will also get you first dibs on Early Bird ticket pricing for the next DECADE, saving you at least TENS of pounds*!
"If Martin Lewis Money Saving Expert knew about this, he would probably, almost certainly recommend it" – Someone who sat next to him at school.
*Small print: Tens of pounds refers to tens of pounds of ticket savings, through guaranteed Early Bird ticket access. Purchasers should be aware that they will be spending considerably more than this saving on the NFT itself.
ARTWORK #2: THE GREENWASHER – JUST 10 AVAILABLE – £4,000 (OR 1.79 ETH)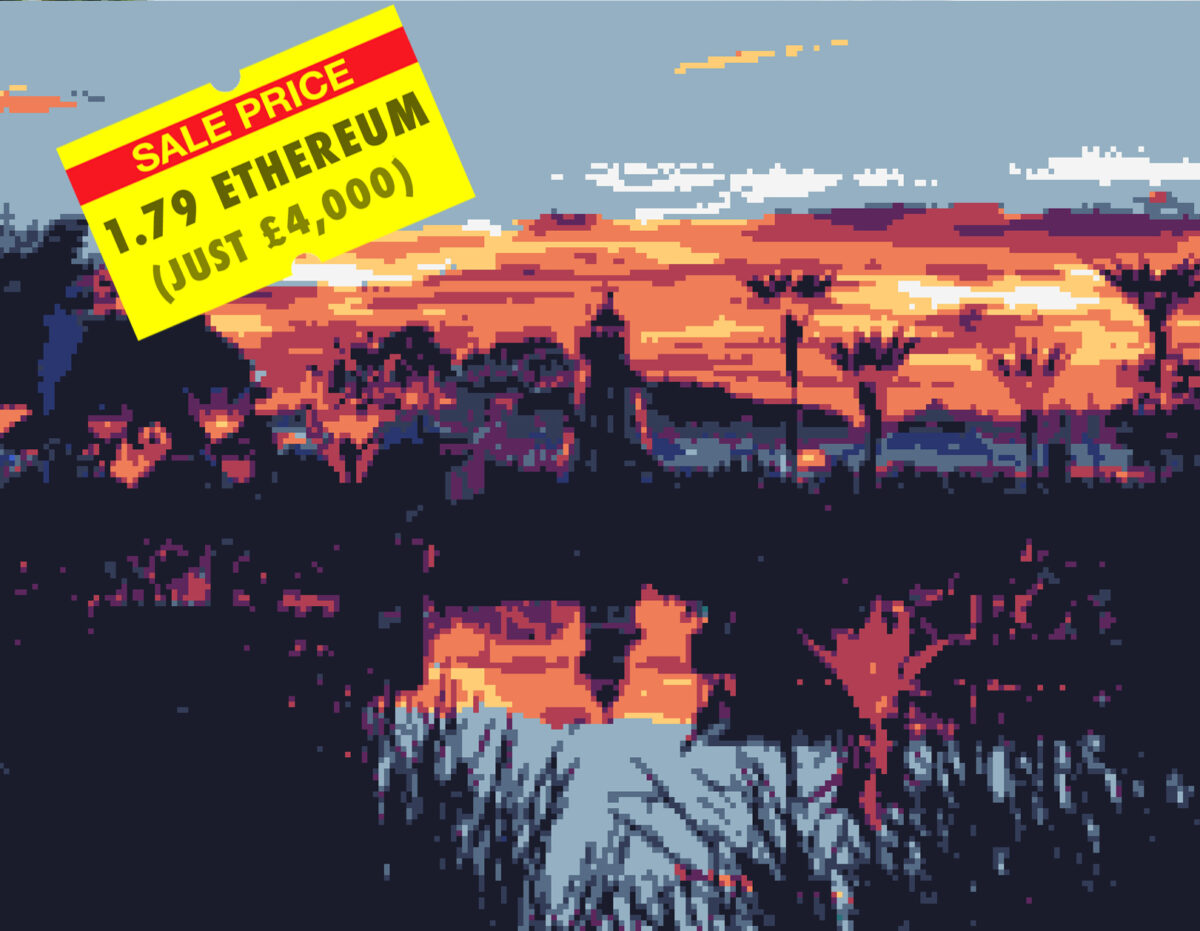 A truly unique and exceptional piece of pixel art of that iconic Shambala skyline at sunset, with a timeless retro 'very poor quality' feel.
Not only will you be the proud, genuine owner of this piece of soon-to-be art history, you'll also be able to ignore all of those annoying ticket travel restrictions.
Got a coach package? Sod it, just drive.
Got a cyclist package? Save your legs and jump in your 4×4.
We'll even pay for your petrol, you've earned it, big spender.
ARTWORK #3: HIGH STEAKS – JUST 4 AVAILABLE – £6,000 (OR 2.69 ETH)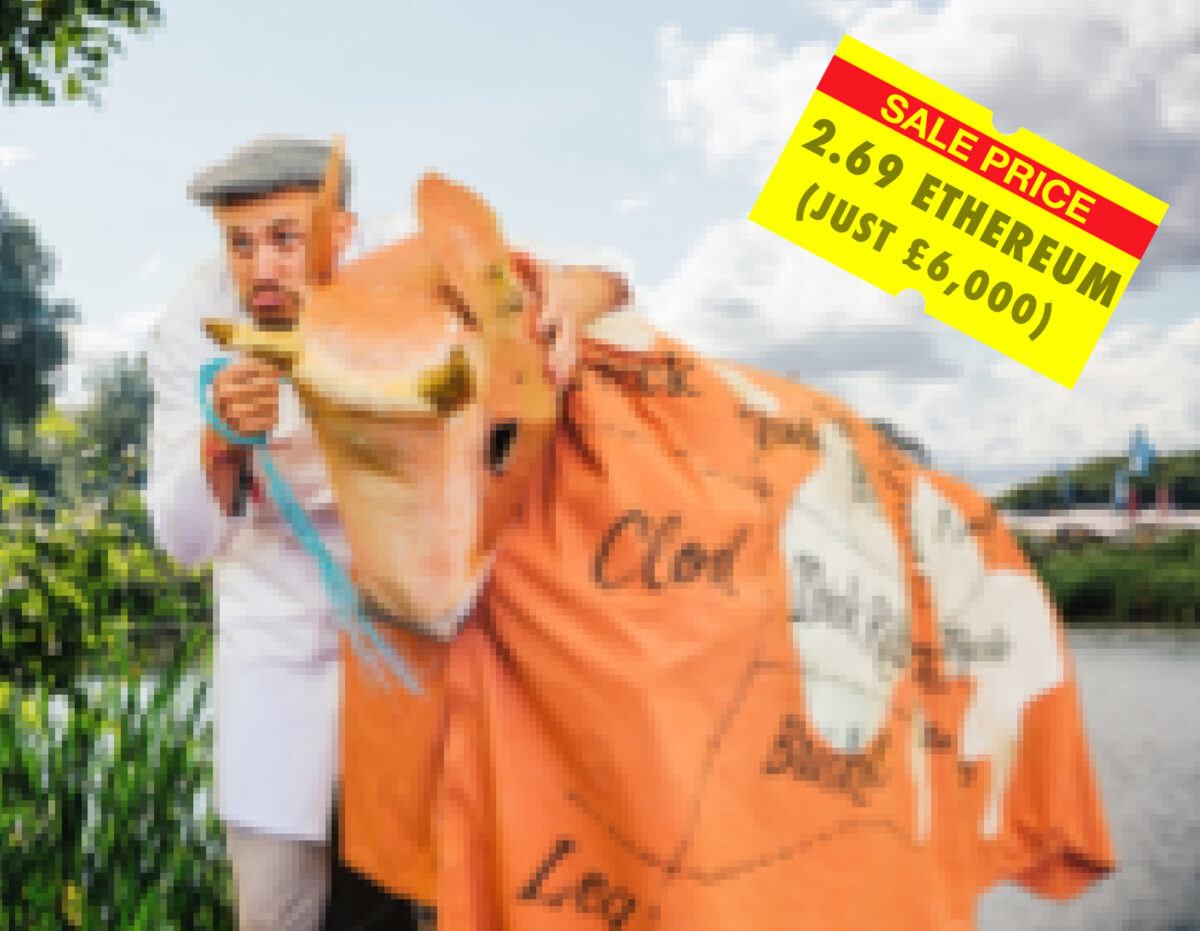 Great festival, shame about the lack of meat, right?
Four VERY lucky people who snaffle up our 'HIGH STEAKS' NFTs will not only get their mitts on this stunning pixel rendering of a sad paper mache cow, they'll also gain access to a very exclusive club – a top secret, on site steakhouse: 'The Bullingdon Club & Eatery', serving up the finest bovine treats, only to our HIGH STEAKS high rollers, because nothing tastes as good as having the rules not apply to you.
Happy shopping, you lot! Big love, Sham HQ x