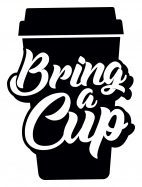 Our Bring a Bottle campaign has been instrumental in eliminating single use plastic bottles from Shambala. The next step in our mission to become free from all disposables is to to tackle the caffeinated, cardboard elephant in the room: The disposable coffee cup.
Research suggests 5 billion cardboard cups are used once and not recycled in the UK each year, equating to over half a million trees worth of source materials. Your brown, cardboard cup may look all earthy and recyclable, but it reality it isn't, due to the polymer lining. With an estimated 30,000 cardboard cups used at Shambala alone, it's time to start our own mini-revolution. This year, if you purchase a hot beverage on site at Shambala, you've got three options:
1. Bring your own reusable cup or mug from home – plastic, bamboo or metal (no ceramic or glass for safety reasons please!)
2. Buy a beautiful Shambala Bamboo Ecoffeee cup in advance to pick up on arrival (or onsite from any cafe serving hot drinks while stocks last).
You can pre-order yours now, under 'Additional Items' on our ticket page HERE.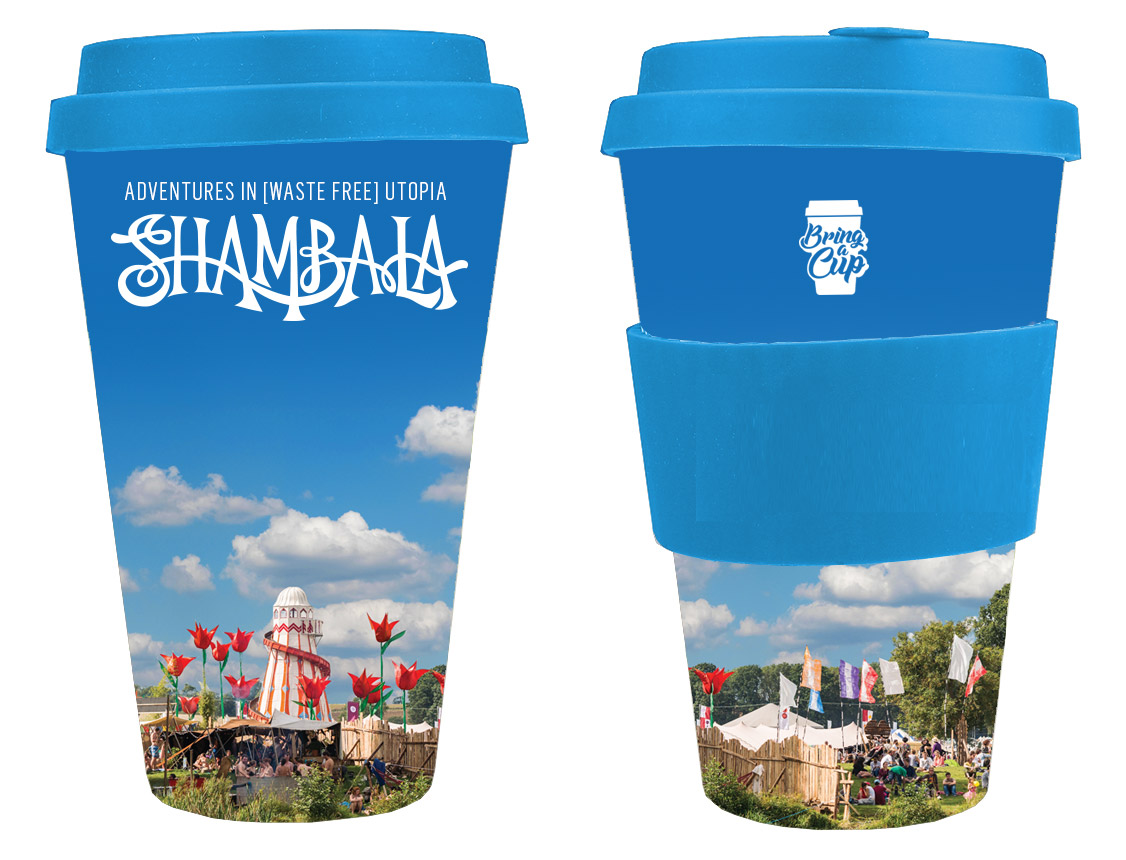 3. Pay a 50p additional charge for a disposable cup with every hot drink. We'll be using 100% of this 50p levy to get your cup properly recycled with one of the only two recycling plants on the country who can do this. Please use the dedicated bins provided.
A little more about our Ecoffee Cups
These bad boys, provided by Ecoffee cups, are created with the world's fastest growing, most sustainable crop –  bamboo fibre (as well as corn starch and strengthening binder*), Our cups are BPA and phthalate free – it feels a bit like thick, yet super-light cardboard; hard to believe it can hold hot liquids! Bamboo fibre is also naturally sterile, lovely to drink from and won't flavour-taint your drinks. The lid and sleeve are made with matte silicon, and it's no-drip lid makes it perfect to take with you wherever you go. The whole product is dishwasher safe and should last for years if you treat it nicely!
HOW WE WILL RECYCLE THE CARDBOARD CUPS ON SITE.
If you do choose to pay an extra 25p and have your beverage served in a cardboard cup, 100% of this 25p levy will be spent on getting it properly recovered and recycled. Effectively, the initiative is based on the 'polluter pays principle'.
Previously the best option for us has been to combine compostable cardboard cups and plates with food waste in the 'food waste bin', so that they can all be composted together. It helps to prevent food waste from contaminating other waste streams (when food slops get onto any other materials they cannot be recycled). However the high percentage of cardboard with the food has caused issues with the aerobic digestion (compost) process in recent years. Regardless, the best thing to do is capture used materials and give them a second life through recycling, to prevent virgin materials being harvested, mined, transported and manufactured – invariably using more energy and resources. Watch this great animation – The Story of Stuff – to explore this more.
In 2017 there will be a new bin dedicated to disposable cups, in each cluster of bins in the arenas. We aim to capture as many of the cups as possible and are are working with one of the UK's only specialist cup facilities to recycle them fully. We will report back how many disposable cardboard cups are used in 2017, and how many of these are captured and recycled.
Let's move forward toward adventures in waste free utopia…