Shambala is a music festival which takes place in a field. There will be lots of live music to listen to. There will also be theatre, cabaret acts, poets, activities and games to join in with. Lots of people who come to Shambala like to dress up and you will see people in costumes all weekend long. Every year there is a theme, this year's theme is GAME ON. On Saturday afternoon there will be a big parade and lots of people chose to dress up especially for the parade.
Getting there
You can come to Shambala by car, or you come by train or even bike. Shambala also organises coaches from lots of different cities. If you come on the Shambala coach there will be a quiz which you can join in with. There will be lots of other people arriving at the same time as you and so you might have to wait in a traffic jam. When you arrive there will be people in brightly coloured jackets called stewards who will point the way. At the festival entrance a steward will ask you for your ticket code and will put a colourful wristband on you. The wristband is to show the people who work at the festival that you have paid for a ticket so you will need to keep it on all weekend, you can even shower with it on!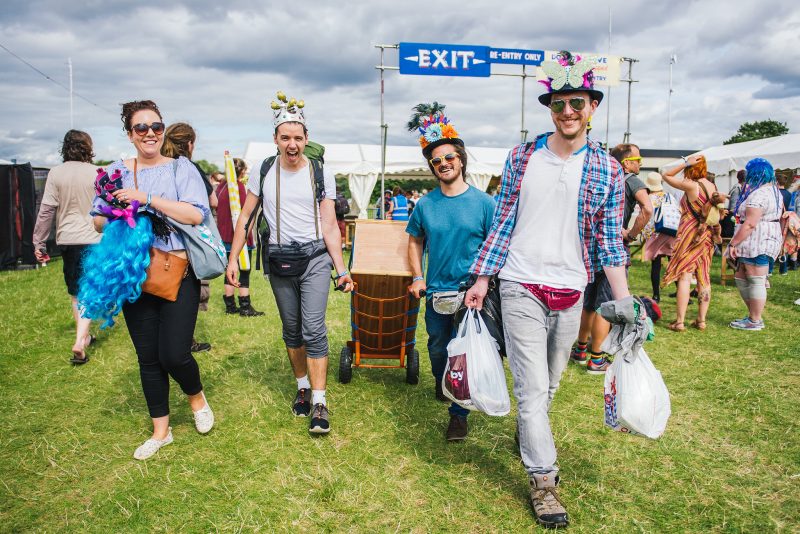 Camping:
Shambala opens on Thursday and most people go home on Monday. If you are staying overnight you will need to bring a tent or a caravan or campervan. There are lots of different places where you can camp depending on who you come with, most of the campsites are very noisy, even at night time. The Family Camping Area is a good choice for young people, it is a very friendly and much quieter area. Another place that you may chose to camp is in the Accessible Camping Area (also called the ACA), which is for disabled people and their friends and family. The ACA is also friendly and there are less people but it can get very noisy at night as it is right next to the Main Stage; it has good showers and a place where you can recharge any accessibility aids that you have.

FOOD:
You will either need to bring some food with you and a stove to cook on, or you can buy freshly cooked food at the festival. There are lots of food stalls to buy from, but none of them sell meat. Most of the stages have a bar nearby in case you get thirsty, but you will need to bring a cup with you. There are also free water points, although you will need to bring your own bottle.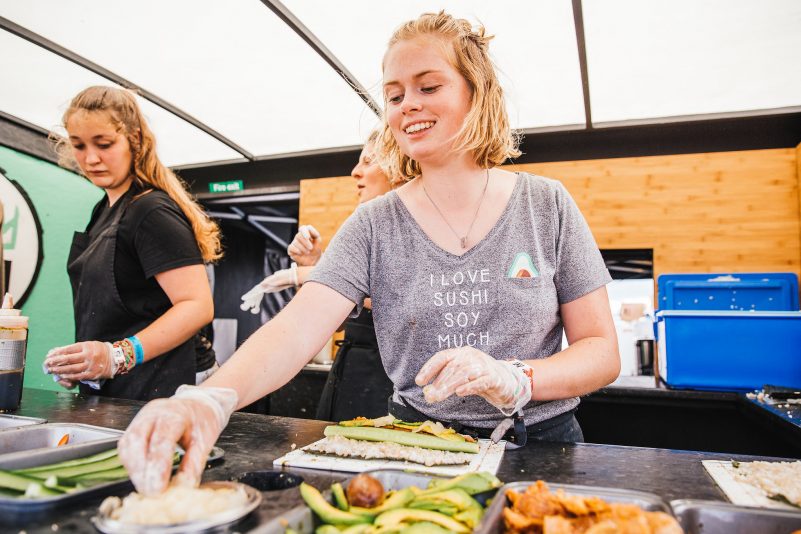 Stages:
There are lots of stages at Shambala, the Main Stage is outdoors and has a viewing platform. There are live bands playing there from midday until midnight.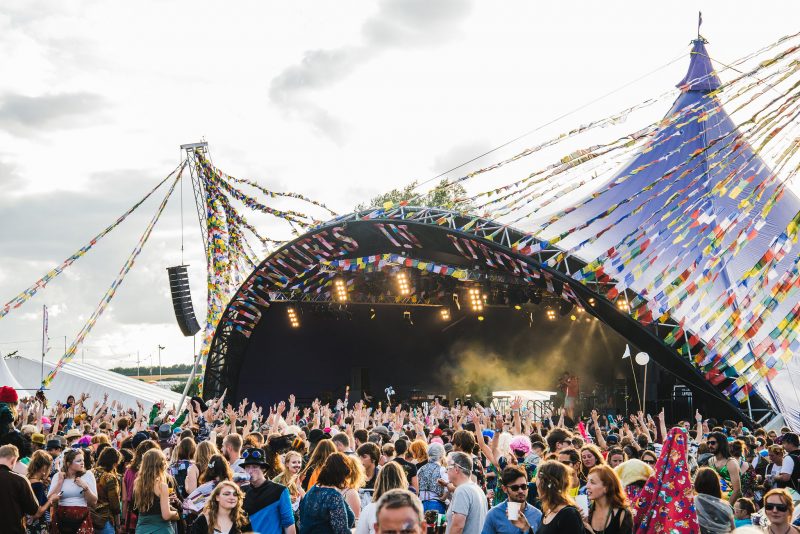 The Kaleida tent has a stage inside it. During the daytime there are activities such as a roller disco and ping pong; at night time there is usually fast, loud music playing and lots of flashing lights.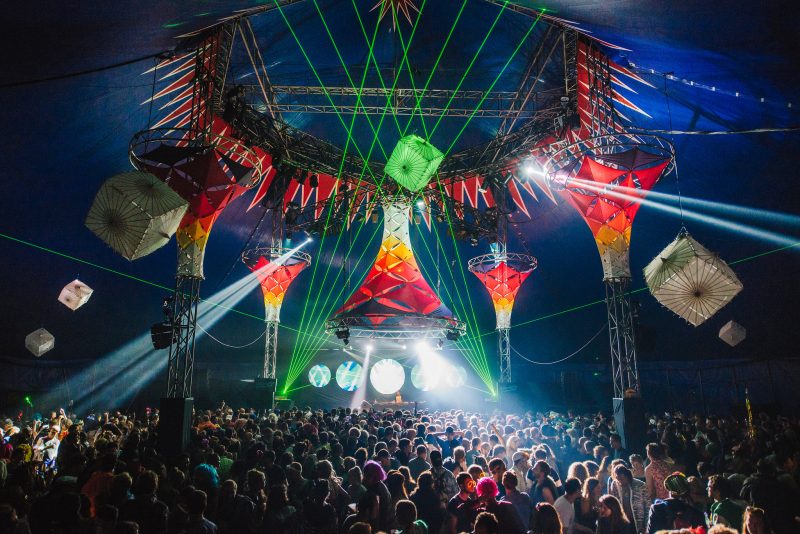 Chai Wallahs is a very big tent with open sides, it has live bands playing and can get very crowded and hot at night time.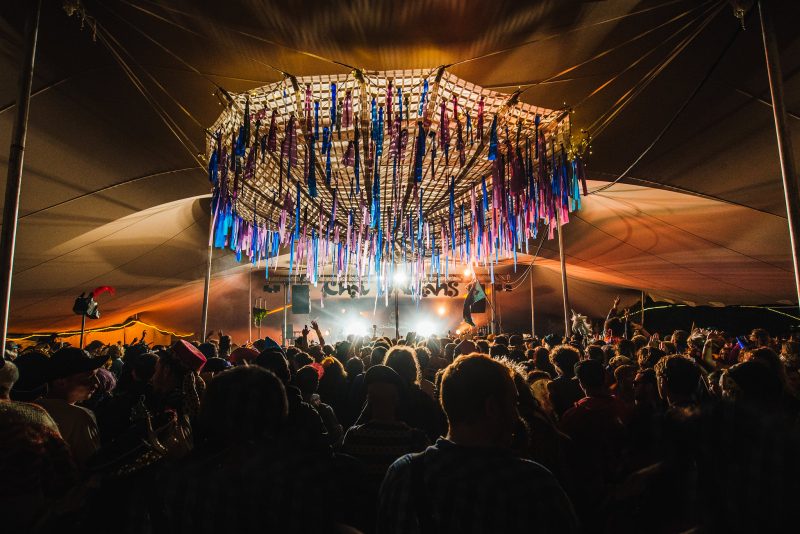 There are lots of other stages, some inside very big tents and others inside smaller tents. Some are decorated so well that they look like they are inside buildings rather than tents. Some places are very busy and noisy and others are quiet and relaxing. Sometimes the same place can change a lot at different times of day depending on what is happening and how many people are there.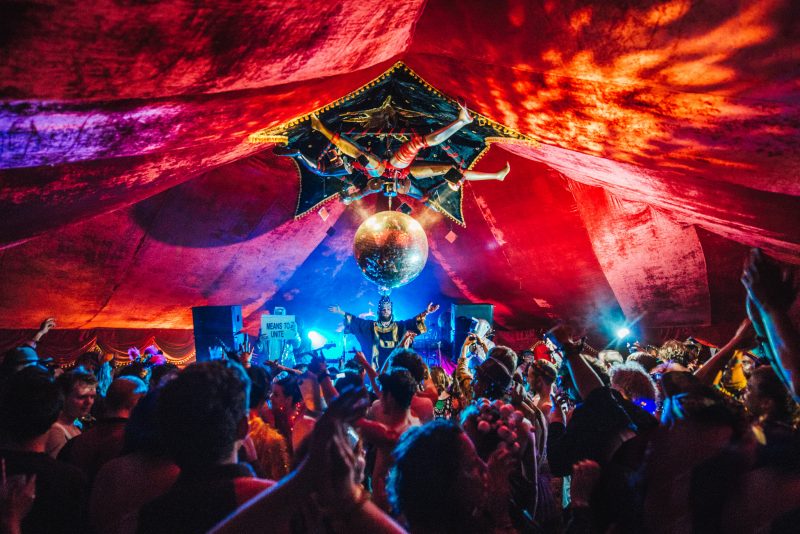 The Main Stage, Kaleida and Chai Wallahs have viewing platforms. A viewing platform is a platform that only disabled people and their friends and family can access – it is a few meters off the ground and has some chairs for people who can't stand for long. It is a good place to watch the music if you sometimes get anxious in crowds. You will need a special wristband to get onto the platform, which you can get from the people who work in the Accessible Camping Area.
In The Enchanted Woodland you will find art installations, games and music. The Meadow is a field with long grass where people go to relax and learn things like drumming and singing. There is also a Kids Field and an area where you can learn crafts like wood carving.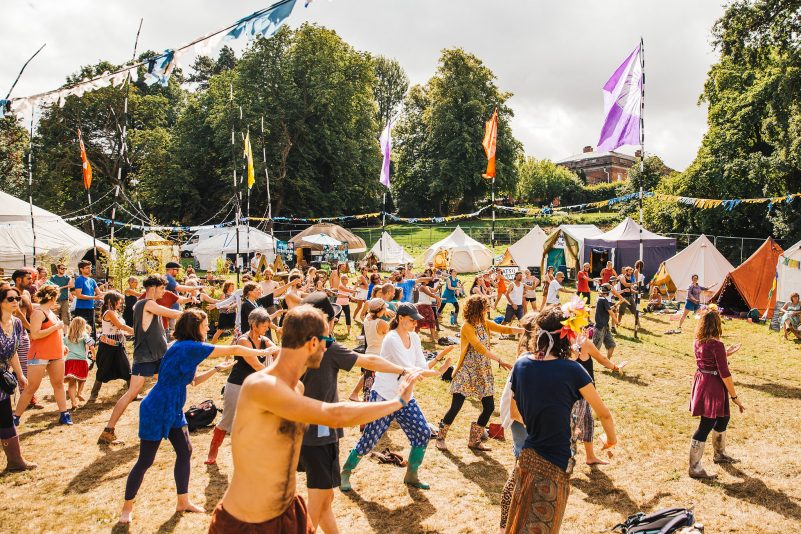 Shambala can change a lot at night time. When it is dark things can look very different and some places that are quiet during the day have very loud music at night. There are also lots more people enjoying the festival in the evening.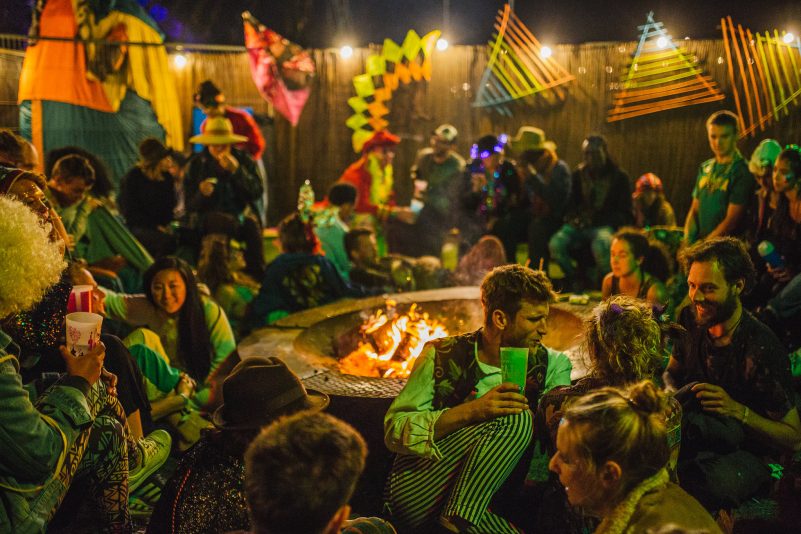 Finding help:
There are lots of people working at Shambala and they are all are there to help you if you are lost, anxious or unwell. You can go to the Info Point if you have a question or the Medical Tent if you feel unwell. If you are feeling anxious Tea and Empathy can help you. If you are unsure about where to go, there are lots of stewards in bright jackets all over the place who can help you or take you to the right place.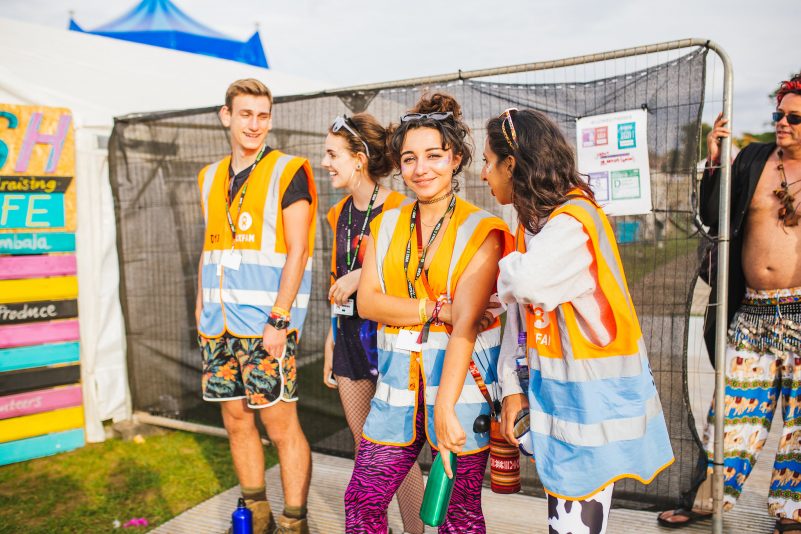 Going home:
At the end of the festival everyone packs up their things and heads home. You must leave the festival by midday on Monday so that the people working at the festival can tidy up the festival site. Because most people leave on Monday morning there are often traffic jams. Some people leave on Sunday night to avoid the traffic.  
Top Tips:
As soon as your tent is up explore the festival site so that you know where the Medical Tent, Info Tent and Tea and Empathy are.

Organise a meeting point with your friends and family in case you get lost. Pick somewhere that is easy to find.
If you don't like loud or sudden noises bring some headphones with you. Other important things to bring are a water bottle, a hot drinks cup, sun cream and waterproofs.