Firstly, a HUMONGOUS thank you to everyone who took the time to participate in our annual feedback survey, The Big Debate, to share their experiences, thoughts and ideas with us. It's incredibly valuable to us to hear all about what you loved, what you think could be improved and what fell a wee bit flat. This feedback forms the base of our annual debrief and blueprint for the following year – so we really can't emphasise enough how much we value it!
So – here's what we learnt…
You lot keep coming back for more!
"There's a big group of us who've been for over a decade – it's the most important annual event in my calendar!"
This year we saw an 8% increase in the amount of Shambalans who have spent the August bank holiday with us 5 times or more, and a whopping 80.8% of you said nothing would stop you returning in 2023 – thank you, that's music to our ears…
We were also chuffed to have some glowing feedback from Shambalans who were brand new to the family…
"All my mates from Bristol have been going for years and absolutely love it – I had to be there to see what all the fuss was about… NOW I KNOW! Epic on all fronts. Friendliest festival EVER."
Community is at the heart of what makes Shambala special…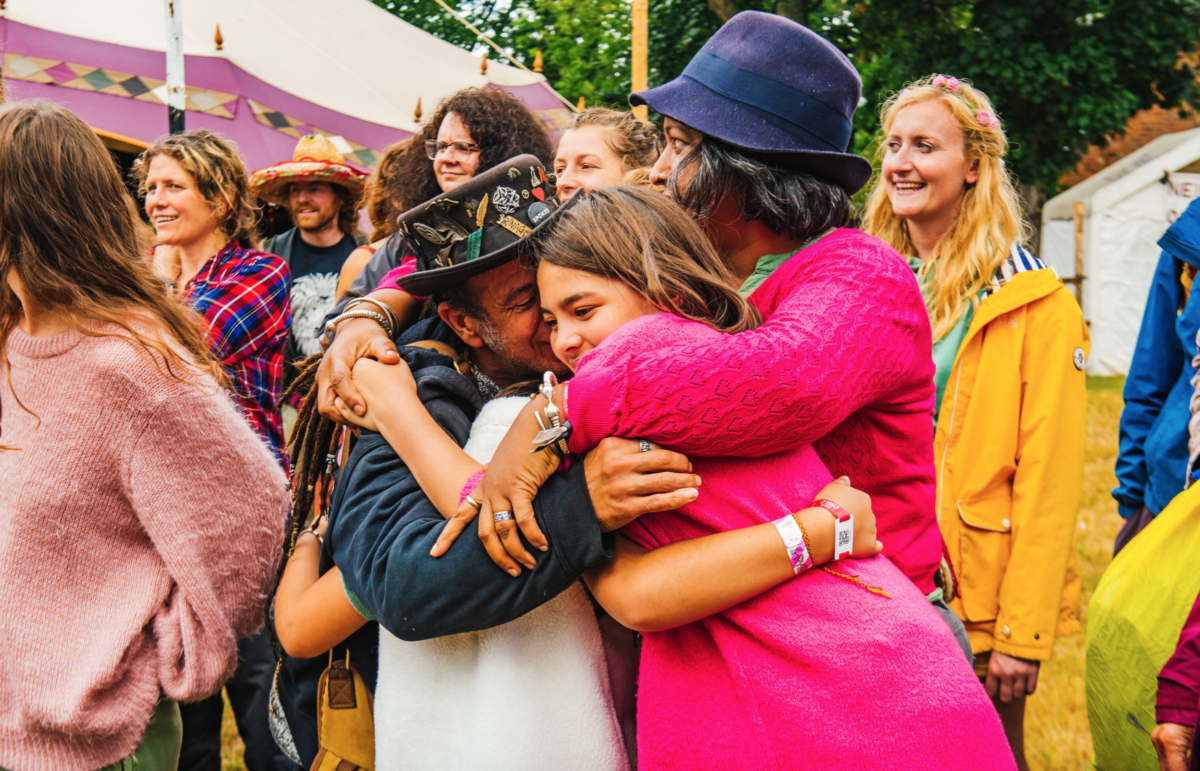 "I leave Shambala a better person than I arrived. A kinder, more peaceful and loving person – grateful in the knowledge that there are so many wonderful humans who share the same passionate values I do. "
When we asked what you value the most about Shambala, almost 80% said the sense of community and atmosphere was the most important thing. This is the third year in a row community and atmosphere has taken the top spot – we hear you loud and clear – we'll continue do everything we can to continue to nurture, support and develop it
"I don't feel out of place being older (51) and feel really safe being there with my teenage daughter (no edge/inappropriateness)"
We were also really pleased to see so many comments about safety – both physical safety and how safe folks felt to be their genuine selves – particularly amongst Shambala's large LGBTQIA+ community
"Ahhh, the queerness, and friendliness, the culture!"
"I love how intergenerational it feels. It's an incredibly safe space"
The spirit of independence…
After community and atmosphere, you lot also made it known just how important our total independence and lack of any corporate backing, brand activations or sponsorship is to you. This is of huge, personal importance to us too, so it means a lot that it's noticed and valued.
"It is not a money grabbing corporate festival – it's been an education for my children in inclusivity and how you can still be and have fun, even when you're an ancient adult!"
Music makes the people come together….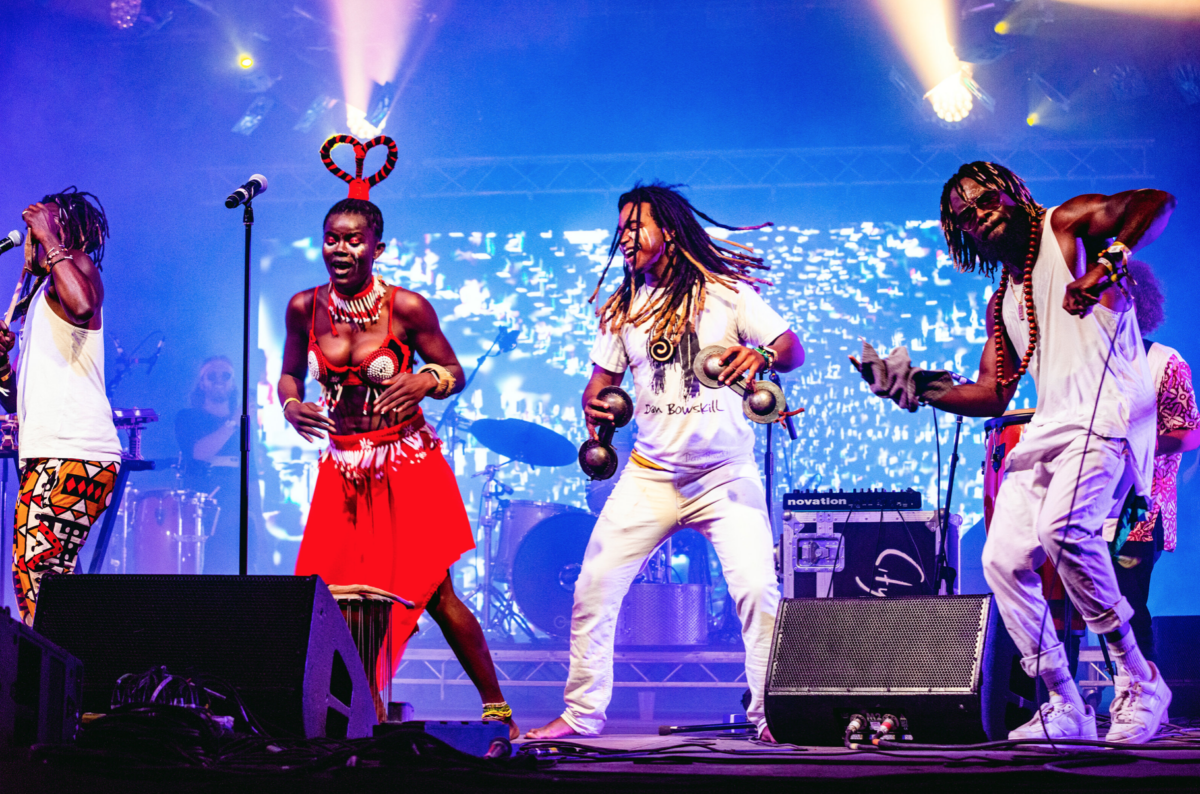 Your top acts this year were typically varied – with a particularly 'marmite' response to some acts in particular(!). The top musical acts of Shambala 2022, as voted by you, the people, were:
The most 'Shambala' supergroup ever – K.O.G, Wiyaala, Onipa & Franz Von – who absolutely blew the roof off the main stage.
Tied in second place were two wildly differing acts – Charlotte 'F*cking' Church and her late night pop dungeon mash ups, and the mighty BCUC whose secret set in Kaledia melted all your faces off.
Shambala has never been about huge headliners and our programmers work their backsides off to curate a unique and diverse line up to perfectly soundtrack the weekend. We're forever grateful for your trust and willingness to explore new artists, genres and sounds with us.
"I have absolute faith in the Shambala music programmers, one of my favourite things is wandering around finding previously unknown music."
Shout out to all of our amazing venues…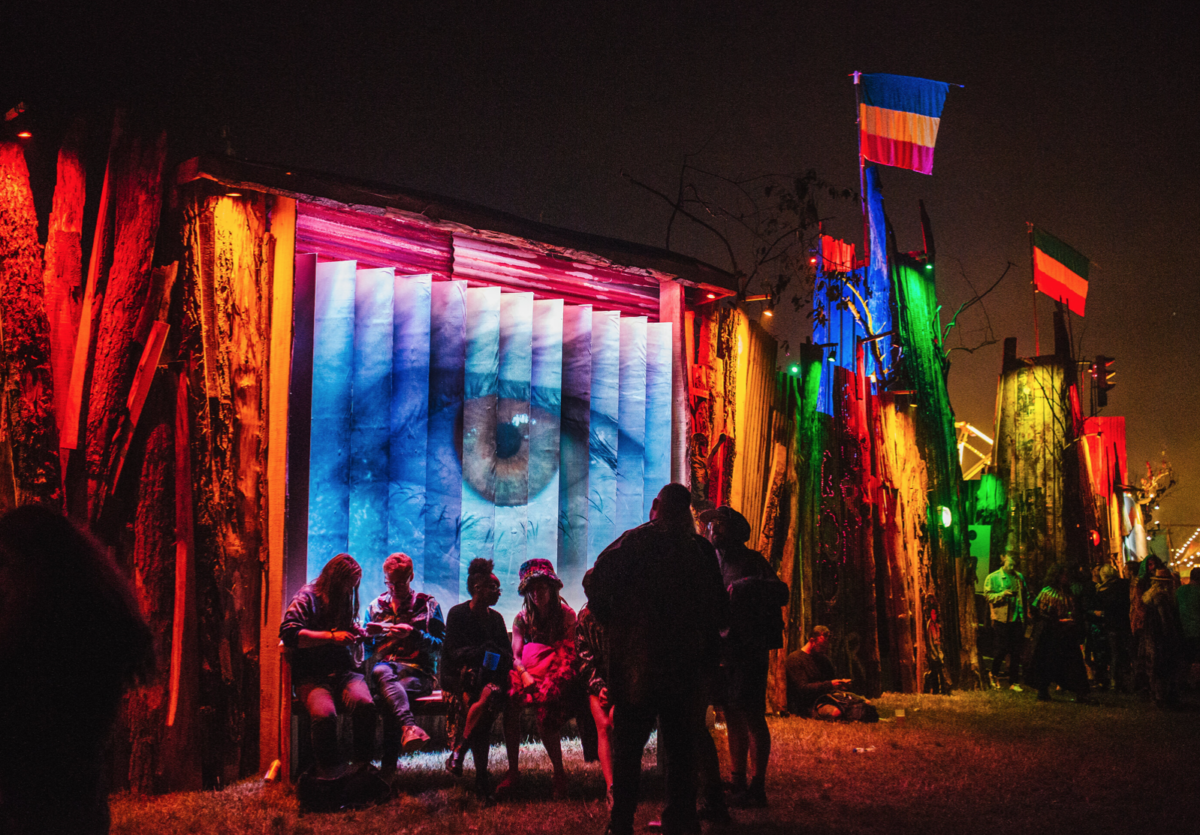 All of our venues received sky-high scores across the board, but as ever, The Enchanted Woods, Chai Wallahs and Roots Corner hold a particularly special place in your hearts – ours too!
Despite The Enchanted Woods still getting a huge amount of love, there was a feeling that it was a little lacking in content and installations in comparision to previous years – we've heard you, we'll be throwing a whole lot more at our lovely woods in 2023, to ensure they're bursting at the seams with art, oddities and weird, twinkly bits for you to lose yourselves in.
We really loved seeing slightly more niche venues, like Naughty Morty's and The Datamine shooting up the ranks. You lot also really embraced some of our brand new venues, such as our new DIY, grassroots punk hangout, Squatters Tights, roots and dancehall den Back-a-Yard, and our youth-led and programmed stage, Hertz So Good. High five to these badass new teams, who put their unique stamp on Shambala in serious style.
Shambolympics take the gold!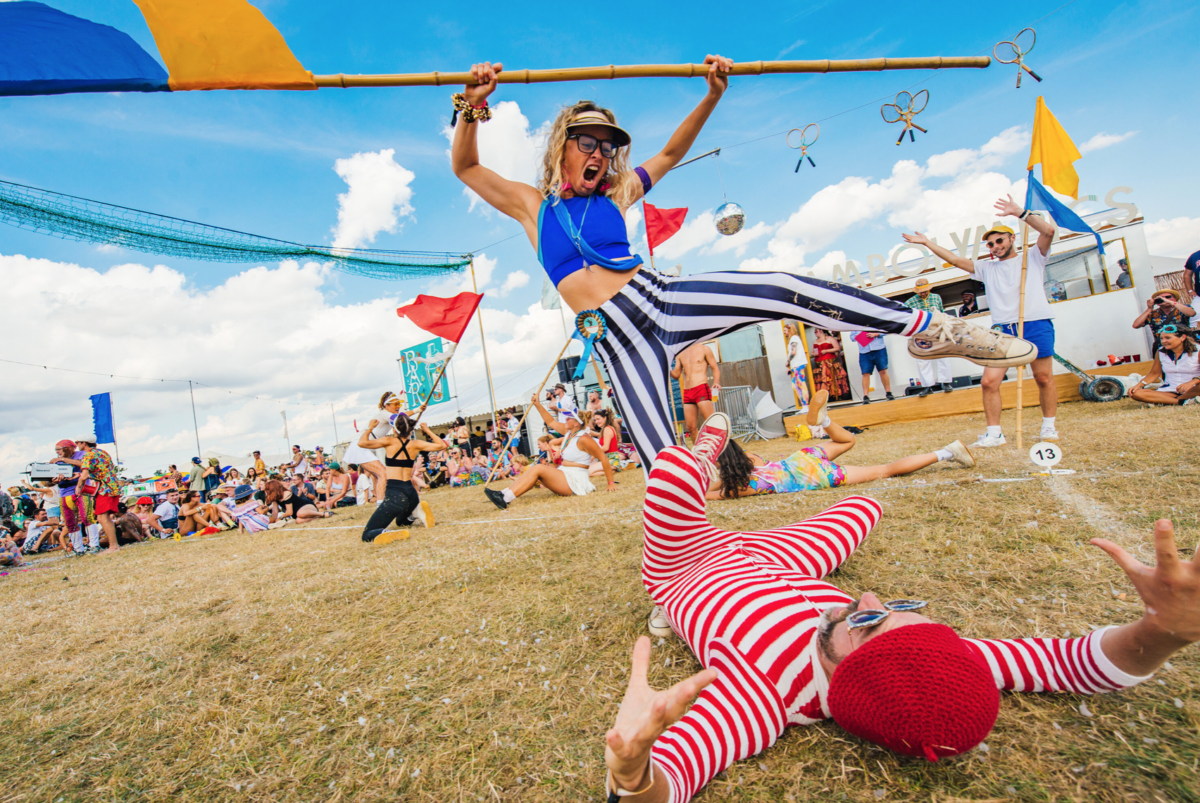 A big shout out to Shambolympics for bagging the top spot for non-musical entertainment. We're looking into ways we can pack more of you in the audience with a better view of the mayhem.
There was also an incredible amount of love for the carnival – you lot certainly brought your A-Game for the Game On theme, with heaps of you saying it was your best ever! The bar has been set pretty high for 2023 – don't forget to vote for this years' carnival theme, here.
A little note on our little secret venues
We know you value the weird spaces and hidden nooks that aren't advertised and need stumbling across. Who doesn't want to lounge on a giant four poster bed, watching a women/fish hybrid playing a harp solo? However, the very nature of these little hideaways is that they are small – with thousands of you on site, it's never going to be possible to ensure that everybody who wants to have a go is able to, so please don't be too disappointed or frustrated if you don't manage to – there's always heaps of other options available!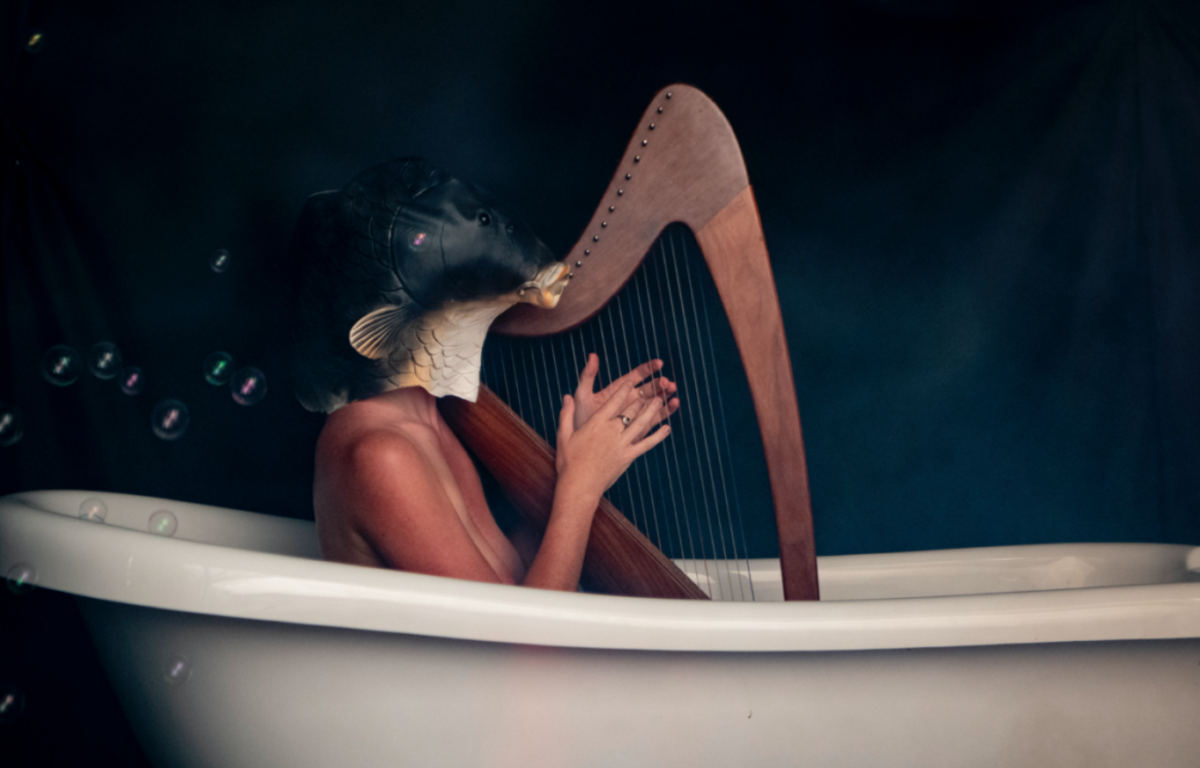 Queues, loos and capacity…
2022 saw us increase the capacity of Shambala for the first time in a very, very long time. We welcomed 1,500 more Shambalans to site. Having not been able to host a full scale Shambala for years due to Covid, this really was a necessity, to make the show financially viable. Being fully and truly independent is a beautiful thing but it does mean budgets are tighter and margins smaller, so a relatively small capacity increase was our only real option here. We'll be sticking with this capacity for 2023 rather than increasing numbers further.
We know that Shambala's comparatively small size is something you really, really value – believe us, if we'd wanted to make Shambala a large festival, we'd have done it ages ago – we like it as it is too.
What became clear however was that we needed more of certain services so you can spend less time queuing and more time exploring what Shambala has to offer.
Loos!
In short, we recognise our loo provision wasn't up to our usual, high standard. We'll be upping our game in terms of toilet provision for 2023, to ensure you're not jigging about with your legs crossed, queuing for a compost loo, when you should be on the dance floor.
We will be increasing the number of toilets on site but there were also issues with the distribution of them (with too many in low use areas) and less maintenance than we'd have have liked, so rest assured the loo roll fairy will be making plenty more visits in 2023.
This year, we trialled working with Peequal, who brought squatting urinals to Shambala – and they were received incredibly well with glowing feedback.
We're also busy looking into ways we can further facilitate menstruators and improve the services available for those on their period during the festival. The Red Sea Travel Agency is a brilliant hub, but it's clear that these dedicated facilities for menstrual hygiene are needed 24/7 and not just 9am-9pm – we're on it!
Food traders
The past few years have not been fun for food traders. A heartbreaking amount of amazing traders were decimated by Covid, went out of business and are yet to make a comeback. We also had a handful of last minute food trader drop outs which occurred a wee bit too late for us to be able to replace them with the standard of trader you have come to expect from us – hence the increased waiting times. On a positive note, we're already seeing a host of new, exciting traders enter the fray for 2023 so will be making sure there are plenty more grub-slingers to keep bellies full and waiting times short.
Queues aside, the vast majority of you voted all our site services as good or excellent, which is great to hear.
Veggie and Vegan food still hits the spot!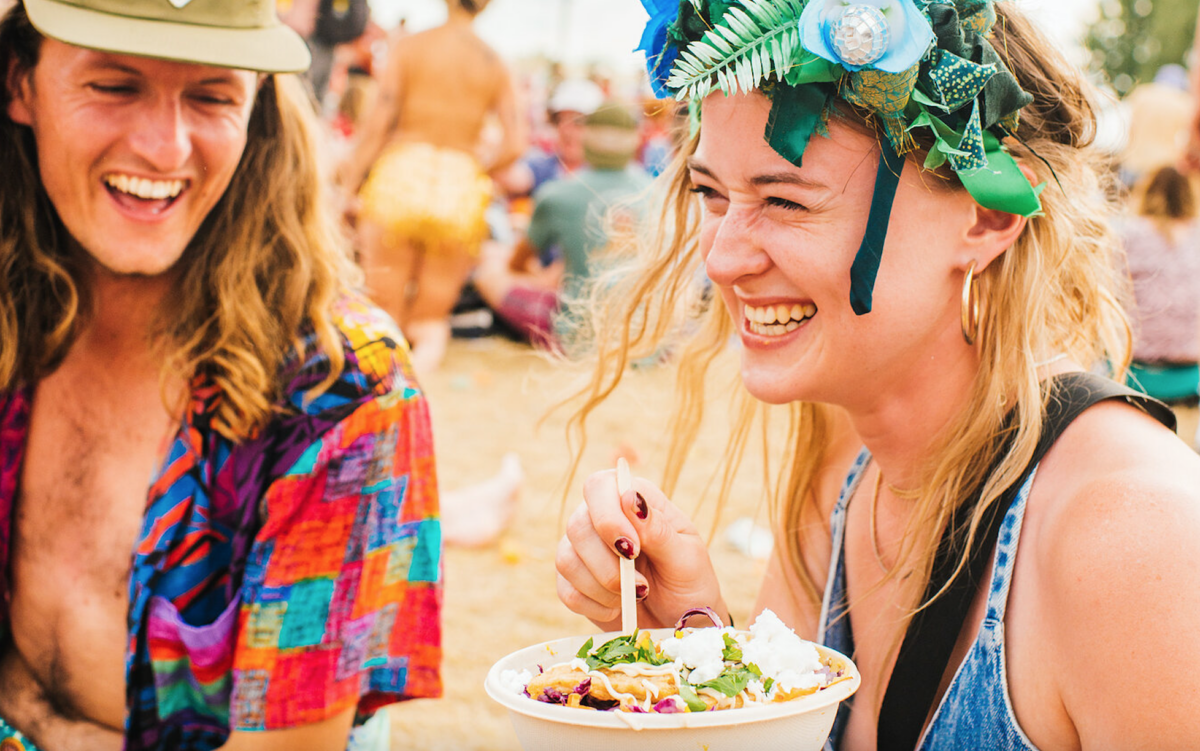 Shambala's been meat and fish free for 7 years, and you lot are still firmly on board – with almost 90% of you saying you didn't miss eating meat at all, and the majority of you wanting us to stay meat free (or even go vegan!).
We've gone one step further in recent years and also removed cow's milk from our hot drinks offering. Turns out most of you either reported you didn't really notice, or that you already only drink plant based milks anyway. It was gratifying to hear 10% are total plant-based milk converts after attending Shambala too!
The overall feedback for our food traders was great, with quality and variety being voted "excellent" by the majority, but we've clocked that we need to work closer with our traders around allergen labelling and ensuring there are options there for allergy sufferers.
Bar Staff and Stewards stole the show for site and services ratings!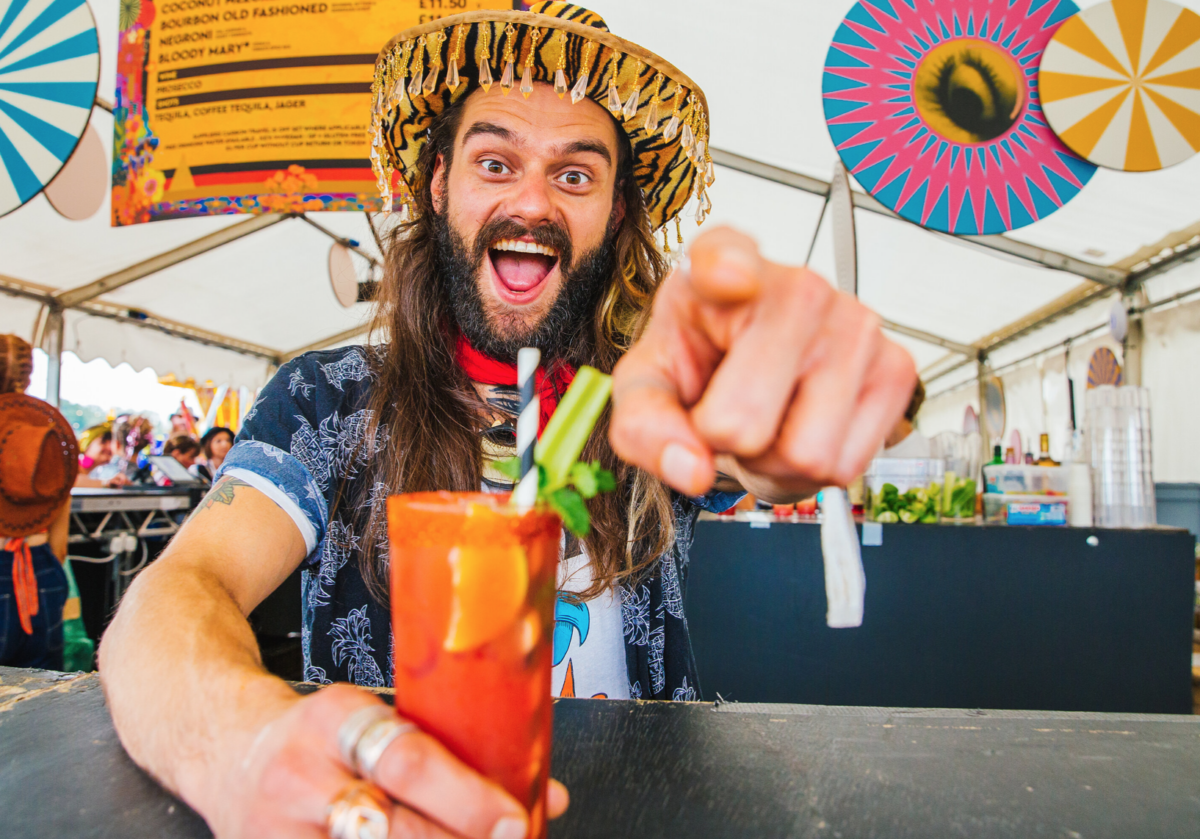 A huge high five and bear hug to our wonderful staff manning the bars and stewarding the festival, they had a pretty much resounding rating of "excellent"!
2022: The Year of The Car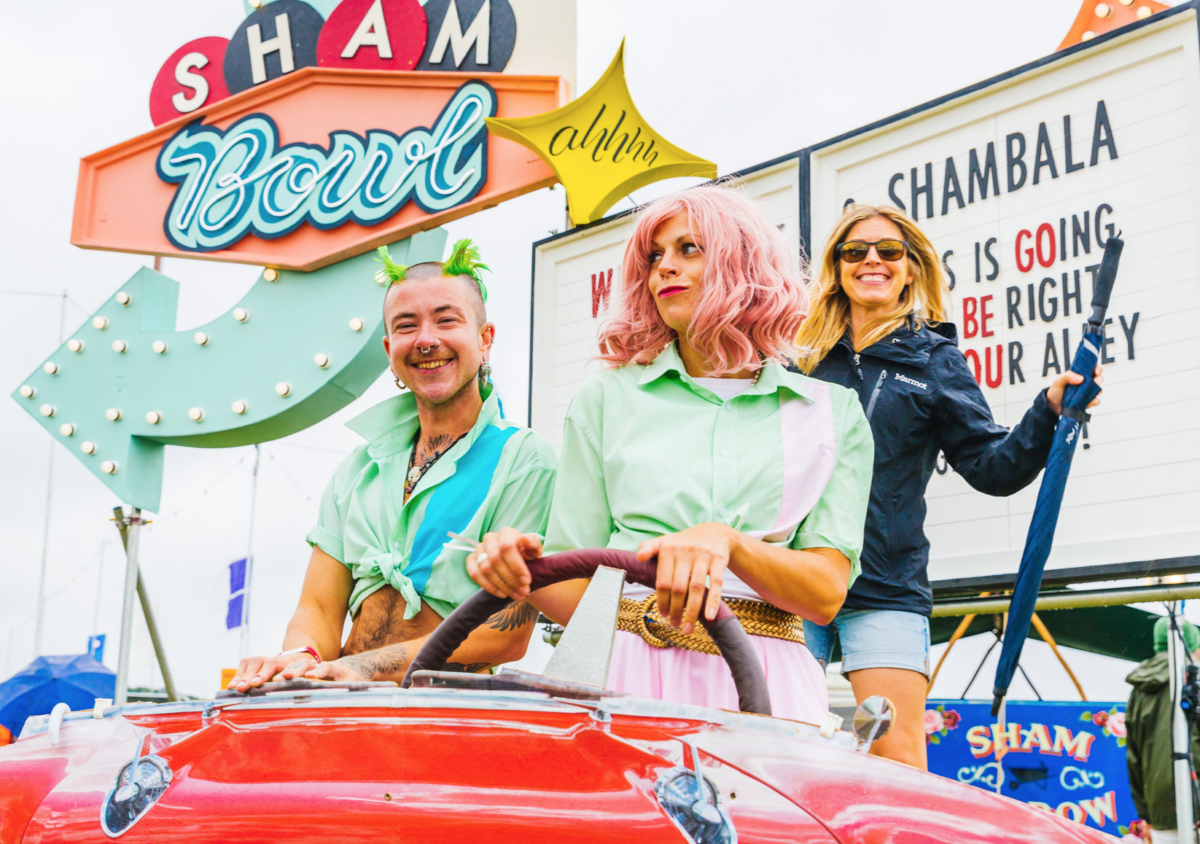 Over 90% of our remaining carbon footprint is made up of audience travel, which is why we've been working hard over the years to tempt as many of you as possible to ditch the car and come by coach, bike or train, if you are able to (we appreciate that there are absolutely personal situations where only a car will do – no judgement there – but we do ask that you make sure your cars are full if that's the case!)
We've had strong success with this in the past – with the numbers of you bringing their cars to Shambala steadily decreasing year by year. However in 2022, this trend was reversed. We saw an unprecedented amount of cars turn up to site – which we suspect has something to do with concerns around train disruption and possible strike action (though the actual arrival days at Shambala were not affected by strikes).
These hundreds of extra vehicles not only had a heavy impact on the festivals' carbon footprint, it also meant that when it came to leaving the festival on Monday morning, there was significantly more pressure on the gates. We appreciate that getting stuck in a queue to leave after a long weekend of festivalling is the last thing anyone wants, and we'll be upping our traffic management provision for the exit this year to try and keep things flowing better – but the best way to avoid this (if you're able to) is to not drive.
With thousands of people all leaving the same few fields, with limited exits, over a short period of time, an element of queuing and traffic is unavoidable, if you choose to travel by car. Our Shambala Express and Rail Shuttle coaches do get priority for loading and exiting. We've introduced a brand new Rail Saver package (with shuttles from 2 local stations) this year, to try and get more of you leaving your cars at home.
Families weren't short on things to do!
We had a brilliant result here, with 92% of families feeling there was enough to keep their kids entertained, and 96% of families feeling well-catered for. You lot weren't short on ideas either and we've got a whole heap of incredible suggestions of ways to improve our family-friendly offering next year – so a big thanks to you!
It was lush to see our new youth-led venue, Hertz So Good so well received too. While this venue seems to definitely hit the mark for older teens, it's apparent younger teens and tweens still need some more programming for them specifically to stay entertained and we're mulling over all your brilliant suggestions for next year!
Thank you, as ever, for your feedback – we can't wait to do it all again this year.
Big love
Sham HQ x