You are a very silly bunch – and we are deeply amused to announce that your winning 2023 carnival theme is….
PART OF THE FURNITURE!
"We're often told that Shambala 'feels like home'. Which is lush – but does it really? For one, home has more couches. More beds. More armchairs, lamps, rugs, teapots, cutlery, vases, wardrobes, hoovers, picture frames, house plants.. can you see where we're going with this? Let's turn the fields of Shambala into a proper home – full of roaming, oversized furniture-human hybrids! Live your best lava lamp life! Turn into a telephone! Tick tock, become a grandfather clock! Summon your inner chandelier! BECOME ONE WITH YOUR DUVET!"
This is going to be absolutely ridiculous. YES PLEASE.
We've got heaps of hilarious costume inspiration for you – click the image below to dig in!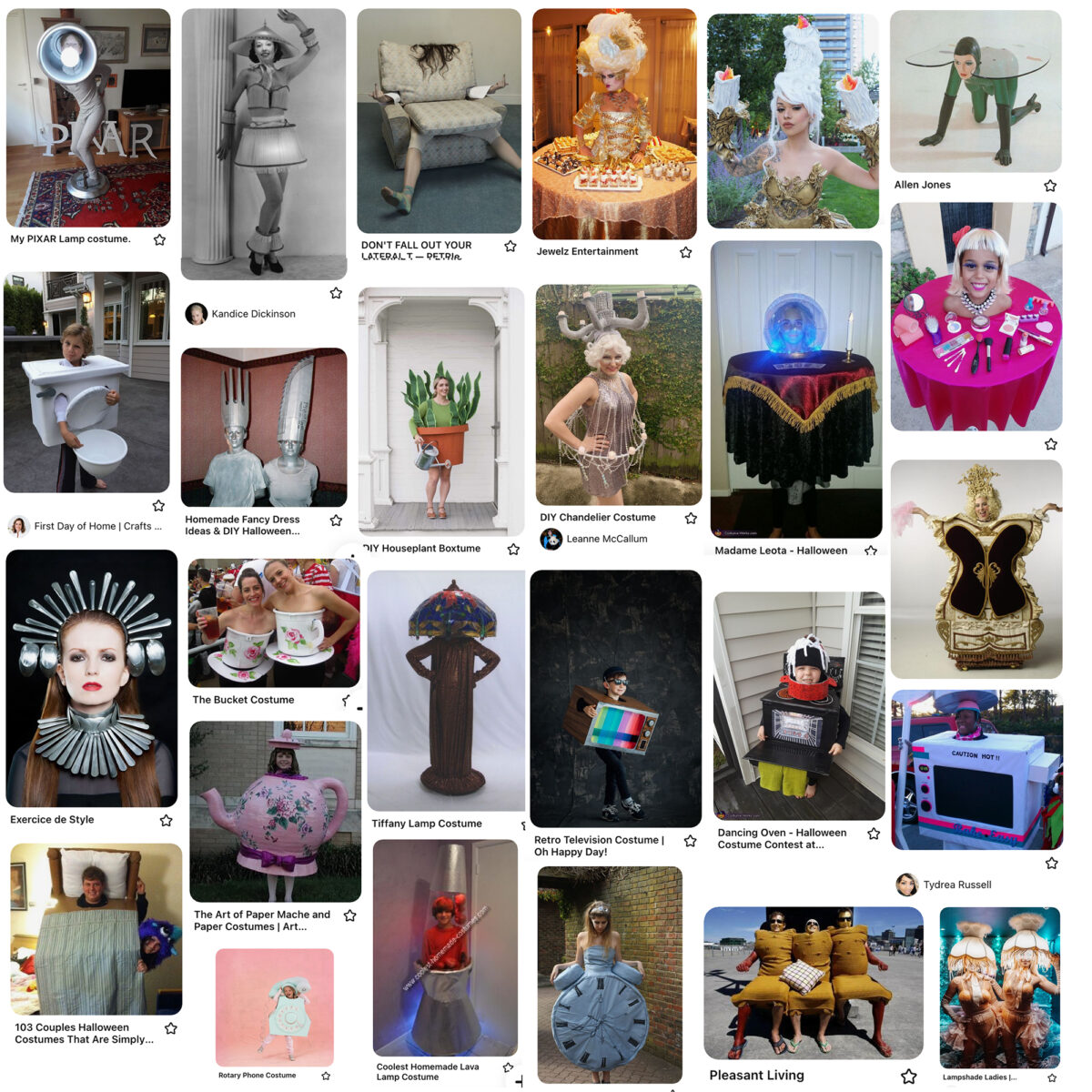 Remember – we ask you to craft your costumes from second hand/re-used materials please. Whilst planning your custom creation, please be mindful of planning on how to dispose of it too. We think it's probably quite unlikely that you'll be intending to lug your actual sofas or bulky items of furniture to Shambala, if you do, please remember to take them home, as the following items are a real headache to dispose of effectively: Sofas, armchairs, kitchen or office chairs, futons, bean bags and sofa cushions! 
Big love! x